Point of sale, like you've never seen it before
Our POS is the easiest way for your restaurant to serve customers, streamline your kitchen workflow and make better decisions with consolidated reporting.
Entrée
Mains
Pasta & Risotto
Pizza
Desserts
Drinks
Wine
One Platform.
Pickup, delivery or at table ordering.
Easy for anyone to use.
Get up and running fast with no learning curve.
Runs on any hardware.
iOS, Android, Windows or macOS.
Integrated with all your apps.
Just works, together.
Powerful, yet simple
The world's easiest
to use POS
Easily serve customers and instantly get up to speed with our modern Point of Sale. Split a check, add item modifications and even serve three-courses, with no learning curve.
No staff training required

Serve at counter or table-side

Photo support for your menu
Bolognese
Spaghetti with an Italian ragù sauce made with minced beef, bacon and tomatoes, served with Parmesan cheese.
Built for speed
Place orders for takeaway, delivery or at the table in seconds. Our industry-leading order flow helps you add items faster and serve more customers.
Split
$63.00
Ready to Pay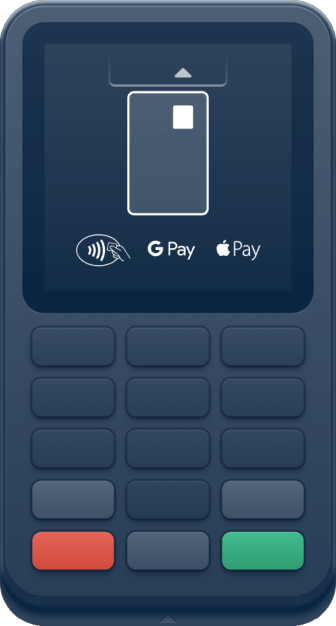 Easily navigate your menu
Quickly find what customers are looking for with menu filters and easily apply item customisations.
Digitalise operations
Increase your efficiency with a modern POS
We bring together everything you need to streamline your operations and maximise your profitability. Improve your staff experience and delight more customers.
Streamline your workflow
Serve your customers faster and instantly get staff up to speed with our modern Point of Sale. Get more food out of your door with the features you need and focus more on improving your restaurant.
All the features you need

Industry-leading delivery support

10x faster ordering than average POS
1 Collins Street, Melbourne
Simple Burger -

Extra Cheese
Treat each customer like a VIP
Identify customers instantly with saved profiles that show their favourite meals and dining preferences. Reward customers with your own loyalty program and automatically apply points as they order.
See entire order history, together

Saved payment details for next time

Powerful loyalty, with no manual effort
Consolidate your reporting
Bring together reporting by integrating all your online orders, reservations and rostering apps. Better understand how your restaurant is performing and automatically export reports to your accounting solution.
See entire order history, together

Saved payment details for next time

Powerful loyalty, with no manual effort
Takeaway and delivery
Serve more customers than ever before
Fulfil more orders with our optimised ordering flow and delight your customers with better service. Identify phone orders instantly with in-built Caller ID and instantly locate delivery addresses with Google Maps.
Designed for takeaway and delivery

Notify customers when order is ready

Industry-leading driver management
Delivery Details
Delivery Address
213-217 Elizabeth Street, Melbourne
Apartment / Suite / Floor
Prioritise the right orders
Serve each customer based on order types with granular control over your workflow.
Delivery made easy
Offer delivery using your own drivers or our on-demand network.
Integrated cloud-phone
Process phone orders faster with automatic Caller ID and unlimited call waiting in the cloud.
Commission-free online ordering
Accept online orders from your website with our integrated online ordering solution.
Booking & Table Management
Manage reservations and turn more tables
See all your reservations, waiting-list and seated guests from the one view. Place orders from a table and manage your entire guest experience.
Manage reservations in one place

Improve table turn-times

Customisable table-view
Maximise every seat
Optimise your table combinations automatically and increase covers.
Accept bookings, everywhere
Take bookings directly from your website, Google and partners such Open Table or Resy.
Waitlist management
Easily add guests to your waitlist and send an SMS once a table is ready.
Auto-confirm reservations
Save your staff time and drive down no-shows with automated confirmation texts.
Advanced features
Future-proof your
restaurant
Whether you are looking to maximise your restaurant or expand into more locations, our POS makes it easier. By using Next Order, you have a team of engineers and designers continually working to improve your business.
Hardware-agnostic
Whether you are looking to upgrade or use your existing hardware, our POS is one download away.
Multi-location support
TTrack all your stores performance from one place and make better decisions.
Help when you need it
We are available to help 24/7 and just one live chat, email or phone call away.
Features
We release hundreds of new features and improvements to keep you ahead of the industry.
Powerful Reporting
Control your restaurant and make data driven decisions
Personalise your marketing and reach customers where they are most responsive.
Holistic view of your sales
Track every customer's experience
Know how your menu is performing
Salmone
S

$17.50,
M

$18.50,
L

$20.50,
Mozzarella, napolitana, smoked salmon, capers, onion, topped with fresh basil.
Proscuitto
S

$17.10,
M

$19.20,
L

$23.60,
Napolitana, bocconcini, mushroom, kalamata olives, artichoke, sliced roma tomato,prosciutto and mixed….
Antipasto
S

$16.20,
M

$17.90,
L

$21.60,
Artichokes, sun dried tomato, kalamata olives, mushroom, bocconcini and flat leaf parsley
Verona
S

$15.50,
M

$19.60,
Napolitana, bocconcini, sliced roma tomato, topped with fresh basil
Terra Rossa
S

$17.50,
M

$19.80,
L

$20.50,
Sopressa hot salami, red capsicum, fetta and fresh thyme
Capricosa
S

$17.50,
M

$18.70,
L

$19.30,
F

$24.80,
Tomato, mozzarella, ham, mushrooms, olives, anchovies
Starter kit
Get started on any
budget
Purchase a starter kit that either works with existing hardware or includes everything you need, out-of-the-box. Expensive setup fees are a thing of the past.
Ready to get started?
Get started for free and explore how we can help make running your restaurant easier. You can also contact us to design a custom package for your restaurant.
Online Ordering
Take back control of your brand online and get rid of third-party order commissions.
Learn More
Point of Sale
Streamline your operations, improve your staff experience and serve more customers.
Learn More